Second-hand harps
Please find below a selection of the second-hand harps currently available at the Espace Camac Paris, or in our Mouzeil workshops. We acquire these harps in part-exchange, when their owners upgrade to new Camacs. We thoroughly overhaul and regulate the instruments in our workshops, so you can be sure the harp is in the best possible condition. 
For more information, simply contact us! 
---
---
Single-Action
We currently have no second-hand single-action harps for sale. Keep an eye on our blog for news of updates!
---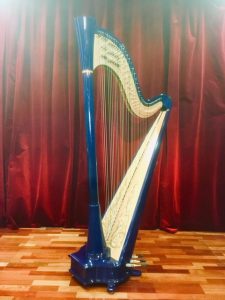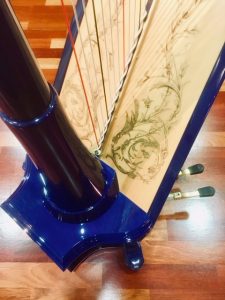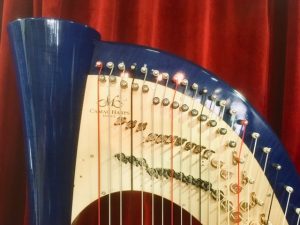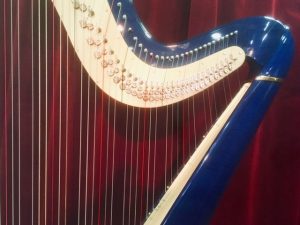 Blue straight soundboard 47 strings with decorated sounboard
Serial number: K 014, year 2010
Harp overhauled and regulated
Price : €16 900 
---
Accessories
Composite flight case for Lyon & Healy concert grand. Good condition. Perfect for orchestra / production. 
On wheels.
€500
Pick up in Paris, or delivery quote available on request. 
---
Ask about a second-hand harp