Spotlight on Claudia Lamanna
Latest
June 24, 2019
The Italian harpist Claudia Lucia Lamanna has been one to watch from a young age. She completed her master's at the Nino Rota Conservatory of Music in Monopoli at the age of only seventeen, followed by studies in Brussels, Oslo and London. Among her impressive collection of awards and honours is the Thailand International Harp Festival and Youth Competition in 2012; in the same year, we invited her to share a concert with Isabelle Moretti at our 40th birthday celebrations in Ancenis. She also won the Premio Claudio Abbado (2015), Fifth Prize and the Zaniboni Prize at the USA International Harp Competition (2016), and has been selected for the prestigious Bicentenary Scholarship scheme at the RAM. The scholarship permits an additional year of intensive professional preparation in London, together with the recording of a debut CD on Linn Records. Between 2017 – 2019, she has also held the orchestral academy position at La Scala, Milan. 
"Generally, I've always pursued a path as a soloist", says Claudia. "I auditioned for La Scala to increase my orchestral experience. It's been wonderful for my artistic maturity, working with great conductors and colleagues. You need to be patient though, all the waiting…and of course you have to turn down solo engagements because you have services. But I realised I needed this experience. There's barely a harpist alive who has an entirely solo career, and you need the wider musical perspective too. I've been lucky enough to have done a lot of big parts at La Scala – Tzigane, Nutcracker, La Bayadère…"
Indeed, Claudia has always sought new ways to broaden her musical horizons. "Particularly, all my teachers have been essential to my musical growth. In Italy, I built the solid foundations of my studies; in Brussels, Jana Bouskova had the fundamental task of giving me an international perspective. In Oslo, with Isabelle Perrin", Claudia continues, "I would say I really grew up. She taught me how to approach my work professionally, prepare pieces on my own, not always just asking my teacher to tell me what to do. That was when I was nineteen, and I prepared the USA competition there. That went well too, it was another great experience. 
Then I went to London. I was finishing up in Oslo, and I wanted to continue to be in a rich musical environment. Karen Vaughan and Skaila Kanga have shown me a musical landscape that extends beyond the harp world. I am very honoured to have received one of the new programme of bicentenary scholarships at the Royal Academy of Music. These are being awarded to up to forty students over the next four years, and include the professional recording on Linn Records. My album content is secret! I recorded it in April and we will release it towards the end of this year."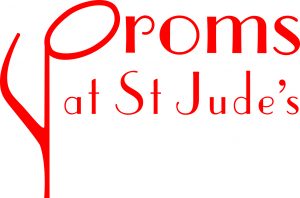 It is a source of considerate satisfaction to Camac Artist Relations that as part of the prize for our London competition, we have helped facilitate a concert opportunity that extends beyond the harp world. The Proms at St Jude's are a keystone of North London's summer culture calendar, always with a top-quality line-up and widespread critical attention. As the years continue, the festival's loyal public become ever-more expert in the harp and its repertoire – and nothing is better for an unusual or niche instrument, than to be discovered and appreciated by the musical mainstream.
On June 28th, the Proms at St Jude's are in for a real treat with Claudia's programme: a Dewey Owens/Lamanna adaptation of J.S. Bach's great "Chaconne" from Partita n. 2 in D minor; Salzedo's bravura Variations on a Theme in the Ancient Style; more variations from Félix Godefroid, on the Carnival of Venice; and finally, something completely different – "Minotaur", by Hélène Breschand. "I decided to learn "Minotaur" after I heard Isabelle Moretti play it in Bangkok in 2016″, Claudia remembers. "It was outstanding. Nobody who was there has ever forgotten it."
Claudia Lamanna performs at the Proms at St Jude's, Friday, June 28th, 12:45PM, at the Free Church, Central Square, London NW11 7AG. Admission: free. Sponsored by Camac Harps and the HGS Residents Association.