Ailie Robertson: new concerto for DHC blue light, string quartet and electronics
News
April 13, 2018
London's Trinity Laban Conservatoire of Music and Dance is giving special focus to women composers – and Ailie Robertson's new concerto for DHC Blue Light is part of it. Venus Blazing will see at least half of Trinity's publicly-performed music be by women, throughout the 2018-19 academic year.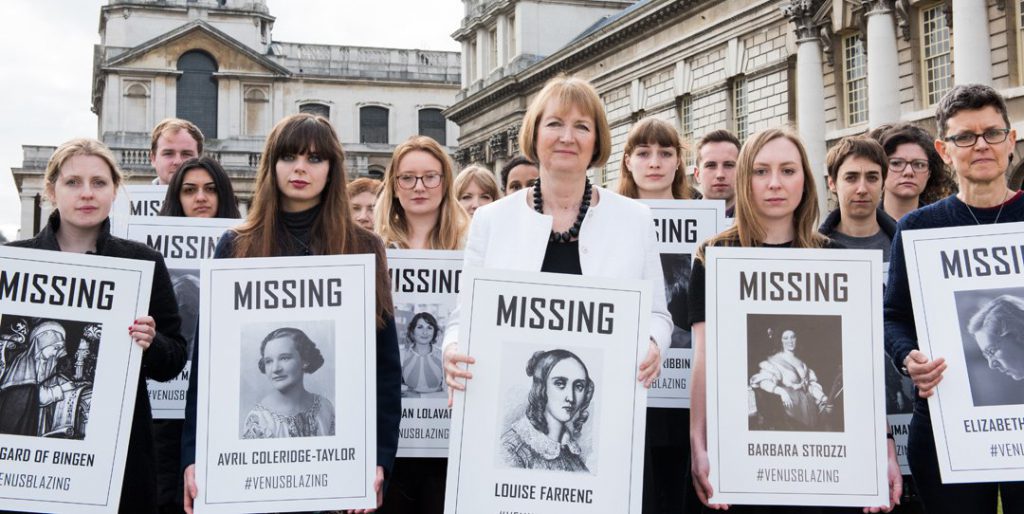 Why the quota? The argument that artistic choices should have nothing to do with gender only applies when there is no artistic discrimination because of gender. A long history of patriarchal social structure in the west forcibly has led to more well-known male than female composers in Western art music. But – and contrary to the subsequently-defeated arguments of the Edexcel exam board in 2015 – these composers exist. It is not even necessary to confine them to the post-suffragette era: you could start with Hildegarde von Bingen or even earlier. Something therefore has to be done towards restoring a just balance, and this is why quotas for women are important and fair. Even today, it is far from the case that female artists enjoy the same status as men, and this has nothing to do with their abilities.
'Seven Sorrows', for DHC blue light harp, string quartet and electronics, was commissioned by New Voices, premiered on February 4th in Glasgow, and is inspired by the Gaelic grief ritual of keening. The DHC is given three pedal chains on three splits; a bowed, wire-strung harp also features, as do archive sound recordings. 
Winner of The Sofia International Composition Competition, the SCO iCompose Prize, and 2nd in the Oslo Grieg Competition, Ailie has received commissions, awards and residences from Creative Scotland, Enterprise Music Scotland, the CCA, Culture Ireland, Celtic Connections, EIFF, and CALQ Montreal. She was chosen for the 2016/17 RSNO Composer's hub, awarded a BBC Performing Arts Fellowship and was winner of the 'Achievement in New Music' prize at the inaugural New Music Scotland Awards. She is one of the LPO Young Composers 2017-18, and is currently in the final year of her PhD in composition at Trinity Laban.  She studies with Sam Hayden, Michael Finnissy – and Dominic Murcott, with whom we worked intensively with our MIDI concert harp. 
You will also have a chance to hear 'Seven Sorrows' on January 22nd, 2019 (1PM), in a concert we're sponsoring for Series 12 of Borough New Music featured recital series. Ailie will also be performing 'Fall' by Kaija Saariaho, Josef Tal's Concerto for Harp and Electronics, and a new work by Will Handysides. 
Enjoy another work by Ailie below – 'Haven', for harp and string quartet, performed by the Elias Quartet and Eleanor Turner. This also has a "keening"-style melody, and brings together classical and folk influences. 
I want to enable video content and agree that data will be loaded from (see
Privacy Policy
).
Photos: Ailie Robertson, Trinity Laban