"La harpe, une histoire de l'humanité": Symposium at the Conservatoire Grand Avignon, December 4th – 5th 2015
Uncategorized
November 19, 2015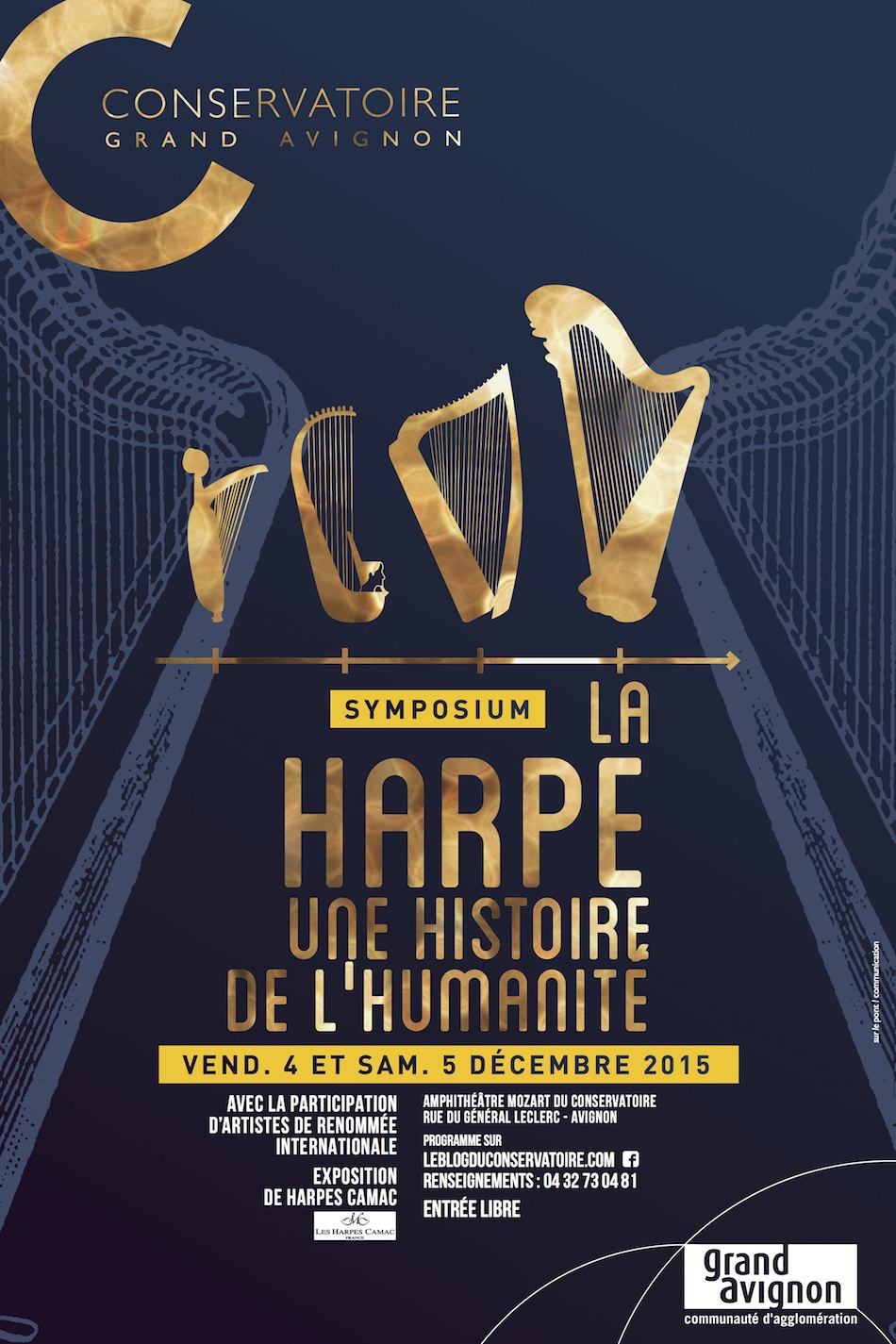 Jakez will be speaking about harp making and also about jazz at a symposium held by the Grand Avignon Conservatoire, this coming December 4th and 5th. The event, titled "The harp: a story of humanity", will present two days of lectures and performances, tracking the development of the instruments from its earliest beginnings until the present day. You can peruse the programme (in French) here.
From the courtly traditions of the Middle Ages to the history of the Paraguayan harp, and contemporary lecture-presentations by Anaïs Gaudemard, Frédérique Cambreling and Anja Linder, not to mention André Gabriel and Mathilde Giraud's duo of harp and galoubet-tambourin (a Provencal traditional drum), it promises to be a very stimulating weekend. "The aim of the event is to draw attention to numerous issues concerning the harp", explains symposium director Seila Jacinto. "such as the instruments earliest history, its symbolic and literary significance, the evolution of its technique, expression and notation, its manufacture, and pedagogy. All these discussions will be held in the spirit of service to the music, and to the growth of open-minded artistic practices across many styles – early music, traditional music, new works, contemporary music, and improvisation techniques (jazz, jazzy, conceptual improvisation, etc)."
Entry is free; more information directly from the Conservatoire on +33 4 32 73 04 81.