New album by Raoul Moretti
Uncategorized
May 23, 2016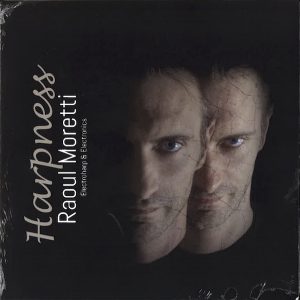 Italian electroharp specialist Raoul Moretti has a new album out – Harpness. Following on from Raoul's experimental, solo Harpscapes, Harpness contains seventeen improvisations. It also features the multi-instrumentist and visual artist Michele Bertoni, and Erica Scherl, Valerio Corzani, Marco Tuppo, Walter Demuru, Diego Soddu and Gianluca Porcu.
Psychedelia, folk, contemporary classical music, minimalist post rock and classic song forms all come together in a dense, compact, restless and sensitive sound – and plenty of exploration of the dark side of the harp. It is (of course) now available from the Camac e-boutique. I should probably mention that the album is also on Spotify, as well as available to download.
Two tracks from 'Harpness' have been selected by Olo Creative Farm, as soundtracks for an exhibition of Miró that will be held at Mudec in Milan, from March 25th to September 11th.