Camac Harps presents Jubilé, the 50th anniversary harp
Latest
July 22, 2022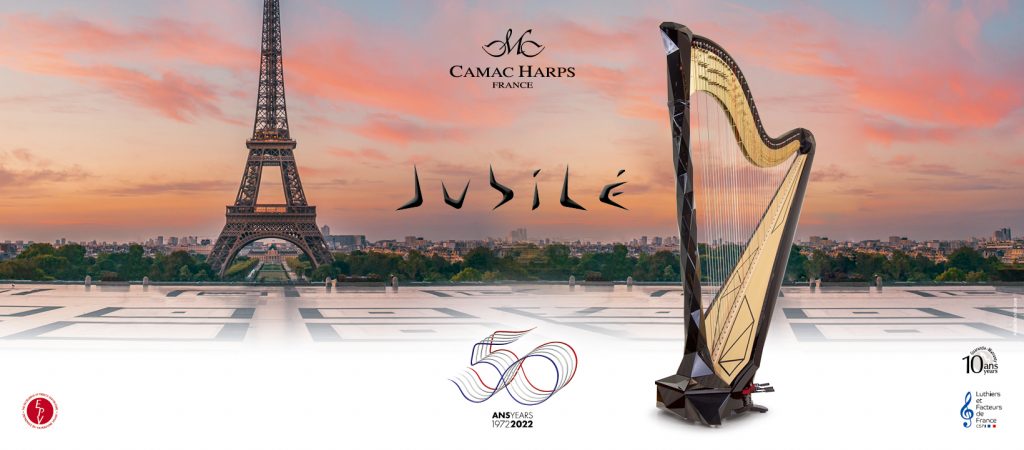 Artists, artisans, luthiers and manufacturers have always expressed the tastes and aspirations of their age. Their creations are beyond fashion, but always infused with the lines and forms that surround them.
Like the great couturiers, harp makers are constantly in inventive rivalry to honour the sound of their instruments. They adorn them in all styles, from classical to modern. Sometimes, with a certain nostalgia, they echo the splendour of the past.
We continue this tradition with Jubilé: a sculptured, spectacular harp whose multiple facets embody the quintessence of our times. The designer Thomas Hourdain has created it from the first sketches of Jakez François, in a transcendental challenge for our master artisans.
Jubilé celebrates the fiftieth anniversary of Camac Harps, the harp maker of the twenty-first century.