The World Harp Congress, Cardiff 2022: day one!
Latest
July 23, 2022
The Camac team is out in force in Cardiff, for the World Harp Congress 2022. Yesterday the exhibitions opened, and we were thrilled to present our Jubilé model. Here's a few impressions from the launch of the Concert Grand Jubilé, and its electroacoustic sister in a new blue finish. 
Here's also a little video tour of the calm before the storm…
…before World Harp Congress Chair of the Board Kathy Kathy Kienzle, WHC2022 Artistic Director Catrin Finch, and Chair of Host Committee Caryl Thomas cut the ceremonial ribbon and the Congress was well and truly underway! As Kathy said in her opening address, thanks to the pandemic the Cardiff team have found themselves the longest-serving host committee in the history of the WHC. This has presented many unique challenges, but most of 2020's original programme has been preserved, which is a massive achievement. 
As we type this, intrepid early-rising harpists are warming up for the day with Alexander Technique, and Focus on Youth are busy tuning and practising to start their presentations at 10AM Cardiff time. Before the day is out, we'll have enjoyed teaching workshops, recitals across many different musical styles, and what promises to be an amazing opening night in Cardiff City Hall.
We are also delighted that this year's WHC is taking place in the home of one of our longest-standing partnerships: Telynau Vining Harps. Our collaboration and friendship is now over twenty years old and Elen Vining is joining us on the Camac stand throughout the week.
Wales is also a true land of the harp and there will be plenty of fantastic Welsh music throughout the week. Camac's coms are also enthusiastically going English/Welsh as much as possible!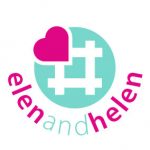 Elen Vining is teaming up with Camac France's Helen Leitner to form the inevitable hashtag #elenandhelen, updating you here with Congress happenings day by day. Whether you're in Cardiff or watching from afar, do also come and join the conversation @CamacHarps on (nearly) all the social networks. 
Mae'n mynd i fod yn wythnos wych! It's going to be a great week!