Godefroid Harp Competition 2020
Latest
September 23, 2019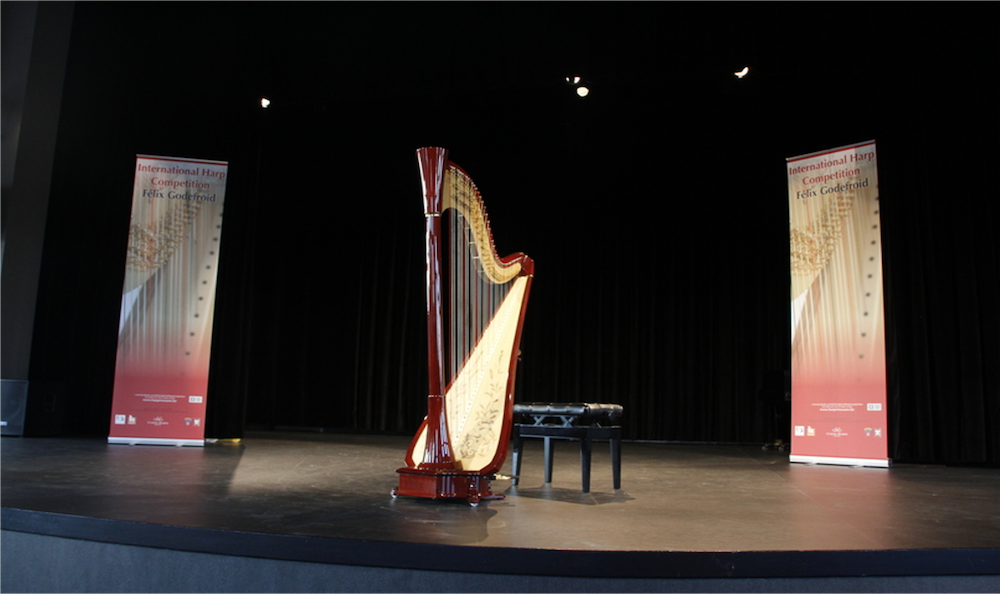 The Godefroid Harp Competition 2020 has now released its programme. There are four categories defined by level, and only one age limit (35). You have until March 1st, 2020 to enter, and the competition itself will take place between April 16 – 19 2020 in Tournai, Belgium. 
The Godefroid competition, run by Sophie Hallynck and her fantastic team at Les amis de la harpe Mosane, is widely-recognised as a great way to get started on the international competition circuit. Anneleen Lenaerts won it in all categories when she was a student, so there you go. Speaking of Belgian talent: the competition is held to celebrate the genius of Félix Godefroid, and indeed the distinguished roll-call of harp composers who all come from Wallonia. Each competition category features a set work by a Belgian composer – often one of the greats, such as Bochsa, Dizi, Hasselmans or of course Godefroid himself. This year the youngest category sets a work by the living composer Vincent Ghadimi (and downloadable here on the competition site). 
The most senior "Soliste" category in 2020 asks, as it often does, for a work by Godefroid, of the candidate's choice. We all know the Carnival of Venice, Danse des sylphes, La harpe éolienne…but this "Paganini of the harp" was far more prolific. The Camac artistic team gets all fired up about this every time the Godefroid competition is announced: there is so much material, of enduring lyrical quality, all stemming from this part of Belgium and generally little-explored.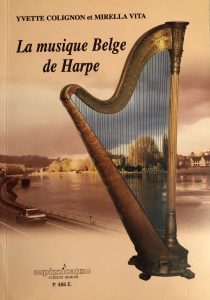 To speak only of Godefroid, he actually wrote hundreds of harp pieces. These are listed in La Musique Belge de Harpe, by former Godefroid competition director Yvette Colignon, and Mirella Vita. Colignon and Vita's guide, in French, gives an impressive overview of Belgian harp music. It begins with Medieval and Baroque treatises, continues on to wider cultural contexts such as the presence of the harp in Belgian and Dutch painting, and finally provides an exhaustive glossary of Belgian composers and their works for the harp. Very usefully, the book concludes with a list of the libraries you can turn to to explore little-known scores. You can order it here from its Swiss publishers Pizzicato. 
Hector Berlioz remarked that "The talent of Mr. Godefroid is comparable to Parish Alvars's, the king of harpists; there is nothing exaggerated in this appreciation. Mr Godefroid, an absolute master of his instrument, has nothing to fear from any comparison." Sophie Hallynck highlights the quality also of much of his lesser-known material. "For teachers, Godefroid is of special interest. His études are also excellent – and arguably better structured than the Dizi études. Those are beautiful musically, but the Godefroid studies always work a particular aspect very thoroughly: octaves, thumb articulation, etc."
Curious harpists looking for published Godefroid scores can also explore Dominique Piana's catalogue. Her colleague and research partner in Southern California, Celia Chan Valerio, has compiled a useful catalogue quoting the first theme of each work, and rated on a clearly defined scale of difficulty. You'll find this as part of her PHD thesis (ISBN: 9781249838593, 9781249838593) on Félix Godefroid and his brother, Jules.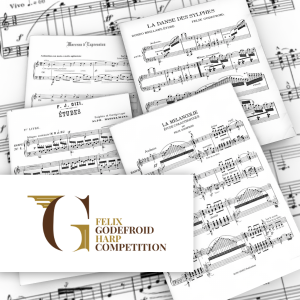 Last, but not least: we've put together a Godefroid Harp Competition section on the Camac webshop. It's impossible to be exhaustive, but we have scanned most of the scores' first pages, and we hope you'll find inspiration and food for thought when planning your entry to this distinguished competition. 
How to enter the Godefroid Competition 2020? All information is here on the competition site.