Latest
March 10, 2019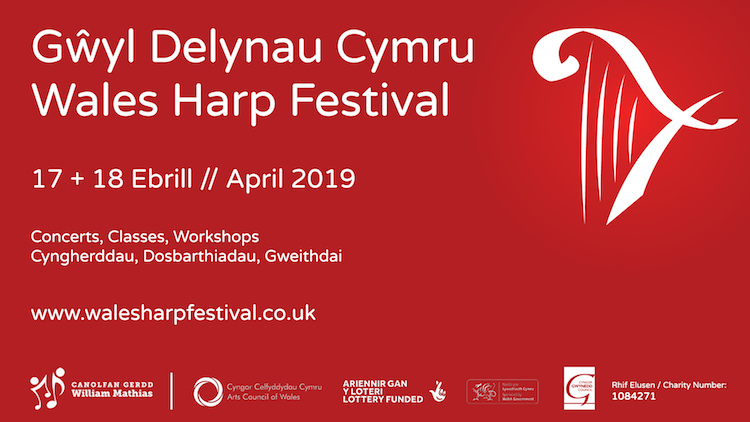 Writing from Telynau Vining's twentieth anniversary celebrations in Cardiff – another fine event is coming up soon in Wales, namely Elinor Bennett's Wales Harp Festival. This will take place in Caernarfon on April 17th and 18th, 2019. On the educational side: harpists under 25, born and/or living in Wales, can compete for the Nansi Richards scholarship, and there is a festival course for all ages and stages. The closing concert, starring Catrin Finch and Monika Stadler, will highlight the work of three French harpist-composers: Henriette Renié, Marcel Tournier, and Marcel Grandjany. Why? In order to celebrate their contribution to the development of the harp's repertoire – and also because all three were composing in France around the time of the signing of the Treaty of Versailles, a century ago this year, in 1919. 
"David  Lloyd George – the only British Prime Minister to come from Wales – represented Britain in the Paris Peace Conference, and was one of the architects of the Treaty of Versailles", Elinor remarks. "The harpist Nansi Richards played for him several times during his premiership (1916 – 1922). During this time of great political and economic upheaval and uncertainty, I hope that the power of music will be able to overcome controversy and disagreement."
For more information and registration forms, see the Wales Harp Festival website.