GRAND GIVEAWAY COUNTDOWN to the Festival Camac – 10!
Uncategorized
October 6, 2015

Ten days to go until the tenth Camac Festival in Nancy, and our grand giveaway countdown has launched! Hurrah for all of you who have already signed up to our special free stuff mailing list. Those of you who haven't – it's not too late! Sign up at the end of this article, and get at least nine special and fabulous presents.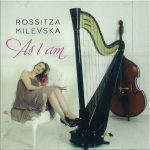 Saturday night at the Camac Festival is always "Harpélidoskope" night: an evening concert featuring traditional, classical and pop/jazz music. In Nancy, we're thrilled that the Milevska Trio will be providing our jazz – and your first grand giveaway is one of their recordings. It's a fantastic piece of Latin jazz, the trio's interpretation of Piazzolla's famous Libertango. It is part of 'As I Am', Rossitza's debut CD.
Born in Argentina, Astor Pizzolla grew up in New York City, before returning to Buenos Aires at the age of sixteen and starting life as a working musician. In 1946, he formed the Orquesta Típica, which gave him his first opportunity to experiment with his own approach to the orchestration and musical content of tango. Keen to dedicate himself to composition, in 1954 he received a grant from the French government to study in Paris with Nadia Boulanger. At first he tried to hide his tango compositions from Boulanger,  but recalled that "when Nadia Boulanger analyzed my music, she said she could find nowhere any Piazzolla. She could find Ravel and Stravinsky, also Béla Bartók and Hindemith, but never Piazzolla. . . . Nadia made me play a tango to her and then she said, 'You idiot! That is the real Piazzolla!' So I threw away all the other music, and started working on my New Tango."
Libertango, a hybrid title incorporating 'Libertad' (Spanish for 'liberty') and 'tango', is pivotal in Piazzolla's oeuvre. It signifies this move from traditional tango to his neuvo tango, incorporating jazz and classical music elements, and sparking widespread interest in the form.
Rossitza Milevska and her colleagues Cédric Le Donne and Fred Lacroix, have also attracted widespread attention, and won several important awards. These include the Tremplin Jazz Contest (2013), the Auvernier Jazz Contest (2012), the Jury's Special Prize (Tremplin Jazz en Baie, 2012), the Prix du Public (Tremplin Jazz de Porquerolles, 2012). Rossitza also won the Soloist's Prize at Jazz de Porquerolles in 2012. Evasion Magazine wrote of her performance that evening that "Rossitza Milevska…was the big sensation of the showcase. We had never heard jazz harp like this, with the phrasing of a pianist (she is also a pianist), or of a guitarist, all the while preserving the character of the harp. Full of ideas and with incredible punch, marvellously supported by her rhythmic double bass and drums… everything was there."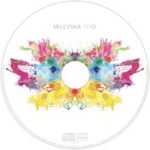 Want to find out more? You can buy the rest of As I Am from your no.1 hot harp recording source: the Camac e-boutique – and also the Trio's latest album,Tri. This is another compelling harpélidoskope, of original compositions, witty classical references, samba/Latin jazz, and even folk music from Rossitza's native Bulgaria. It's a great example of a strong harp lead line combined with quirky vocals, and a sensitive, filigrane rhythm section that beautifully complements the harp sound.
Yes! Please send me my daily free gifts!
[mc4wp_form id="2115″]