Rave Harps Prestige Award 2023
Latest
November 21, 2022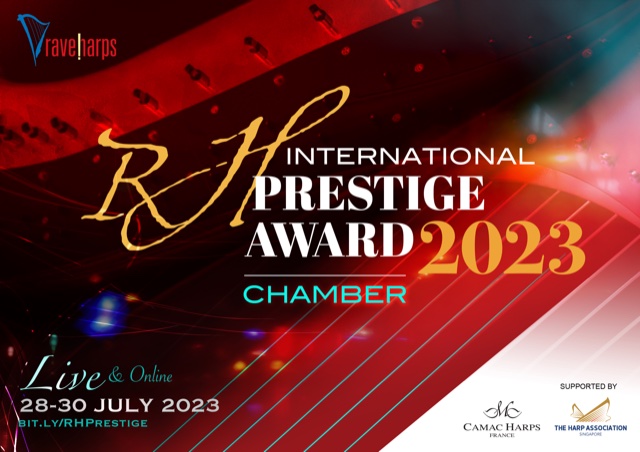 Rave Harps' international Prestige Award takes place annually and alternates between solo and chamber music categories. 2023 is chamber music's turn, with nine categories for all ages, stages and types of harp. All-harp ensembles and chamber ensembles with other instruments can both take part. There is truly something for everyone, as you'll see in perusing the category and repertoire information here.
Rave Harps is also distilling the best of pandemic-inspired innovation by offering an online competition (judged separately to the live event), should you be unable to travel to Singapore. However, international competitors are warmly encouraged to attend the live competition if possible – and the Camac team agree, because attending Rave Harps events is one of our favourite things to do!
If you're not yet familiar with the Singapore harp community, why not browse some of the related articles at the end of this page? They will give you an idea of the treats in store. And if you are a harpist in Singapore, Singapore Harp Association members get a 5% Early Bird discount on registering before January 31. The final closing date for applications is February 28 2023, and the live competition itself will be held between July 28-30.