Second International Competition, Kharkiv 2019
Latest
January 18, 2019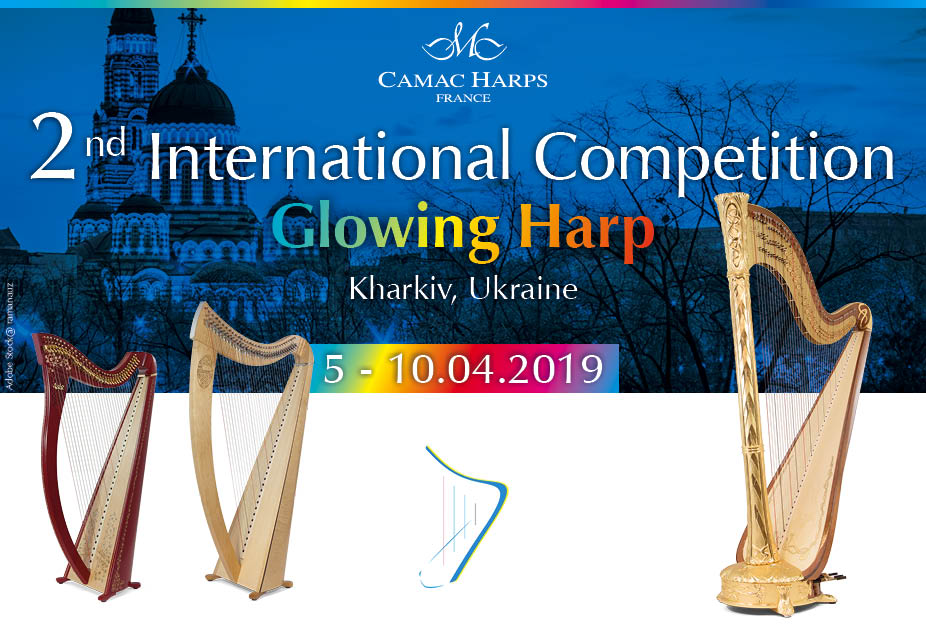 We are pleased to be supporting the Second "Glowing Harp" International Competition, which will take place in Kharkiv in April of this year. The brainchild of Larisa Klievtsova and Veronika Lemishenko, Glowing Harp began thanks to the support of Valeriy Altuknov, the director of Kharkiv High Music School, and Yuri Yanko, director and chief conductor of the Kharkiv State Philharmonic. The first open harp competition took place in 2006, and in 2017, the competition went international for the first time. 
There are categories for both solo and harp duo, from beginners to 25 and under. Thanks to the partnership of the Kharkiv State Philharmonic, the competitions are a particularly good way to gain concerto experience: the final stages of the solo <14, <18 and >25 are all with orchestra or chamber orchestra. 
Full information – repertoire, rules, logistics and application details – is available on the competition website. It's not the first time Camac has been to the Ukraine: we had a fascinating visit to the First Ukrainian International Harp Conference in 2009, and are looking forward to our return, this time to Kharkiv, in April.