Fifty Years of Passion à la Française
French makers of fine harps since 1972, Camac Harps are renowned for an expert combination of traditional skills, and innovative concepts. Each Camac instrument is a unique link in a long chain of savoir-faire, research and passion. 
We express our creativity through a great range of instruments, serving an equally rich variety of artistic directions. In constant pursuit of excellence, we are proud heirs to the French traditions of exceptional harp making. 
Agenda
Under the artistic direction of Ghislaine Petit-Volta and Laurence Bancaud, the

You can now enter the International Prestige Awards, organised by Rave Harps, ou
Bisiad… "what you have in your fingers"!
May 3, 2021
If you haven't yet heard of Kevin Le Pennec, he's part of the new generation of the modern trad - and we love what he is doing. He and Morgane Grégory are also duo "Bisiad". They've just released a fantastic debut album of the same name!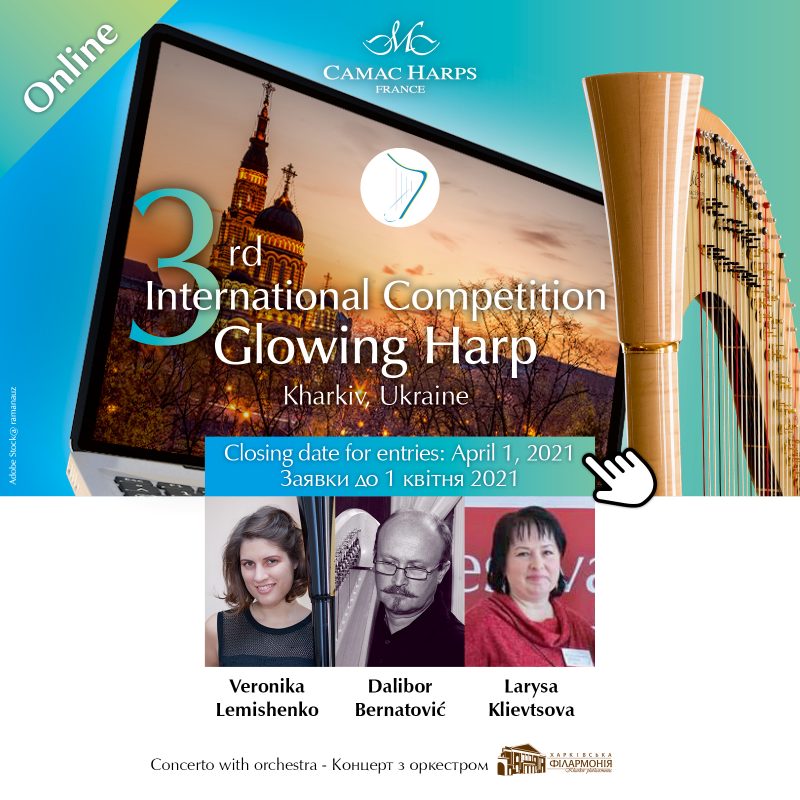 Glowing Harp Online: First Round Results, categories II, III and IV
April 7, 2021
162 dossiers, 36 different countries - the Glowing Harp International Competition has received an unprecedented level of entries.