FAQ: we answer your questions about the harp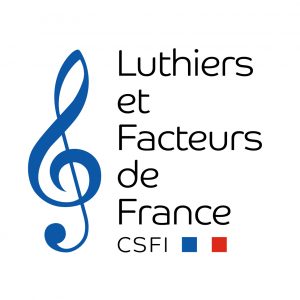 Camac harps are entirely made in France. Each instrument is the result of 50 years of accumulated savoir-faire, and a passion for continual improvement of the harp build. We have developed our own unique sound, often called French: round yet clear, and the choice of distinguished harpists, conservatoires and orchestras throughout the world.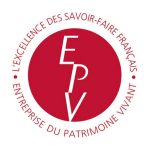 Each harp is individually checked by our resident professional harpist before it leaves our workshops. We also take great pride in our technical service. Thanks to this uncompromising quality control, our pedal harps are guaranteed for ten years and our lever harps for five years, double the industry standard in both cases.
Since 2007, Camac has been a Company of Living Heritage (entreprise du patrimoine vivant), a State award for companies who underpin the manufacturing and cultural identity of France. 
2.a. Pedal harps: size and number of strings
Camac pedal harps are available with 44, 46 and 47 strings.
A full-size harp has 47 strings and will always be at least 185 cm high. If the harp has 47 strings but measures under 185 cm, it has shortened string lengths with a corresponding impact on the sound. It is important to remember this if you are looking for your harp for life.
It is a common misconception that smaller harps are only for children. In fact, many professionals like to use them in certain contexts. What is important is the seated position of the harpist at the instrument.
The seated harpist's eyes should be roughly level with the discs of the second octave. To achieve this, a young harpist may need to sit higher, which is fine so long as they can still comfortably reach the pedals. If their legs are too short, a smaller harp model may be preferable. A good pedal technique requires the harpist's heels to have contact with the floor. High-heeled shoes can help with this!
Advanced harpists, and everyone interested in exploring good posture at the harp in detail, can watch this video tutorial by the famous harpist Isabelle Moretti. 
2.b. Pedal harps: extended or straight soundboard?
The principle of an extended soundboard is to expand the volume of wood in the soundboard and soundbox. This creates a greater range of frequencies and hence should make the sound richer. It is not the case that the sound is necessarily louder, a common misconception. Also, a good straight soundboard instrument can have a better sound than a poor extended one, and should not be dismissed out of hand without trying the harp first.
For example, enjoy this video of the great harpist and conductor Sylvain Blassel performing Beethoven and Haydn on a Camac straight-soundboard Égérie.
Hiring a harp can be a practical way to start, especially for children. We offer lever harp hire to clients resident in France. Find out how to reserve your instrument online here. For clients abroad, please consult your nearest Camac partner to discuss your options. 
For an up-to-date price list from Camac Harps France, please contact [email protected], or Camac Harps Paris. If you tell us where you are based, we can give you an accurate price in your currency and including import taxes.
We offer a regularly-updated selection of second-hand harps, which come to us because they have been part-exchanged for new Camac harps. All second-hand harps are thoroughly regulated and overhauled in the Camac workshops before being sold on. 
Please note that as our second hand instruments are sold in France, after-sales service is also only available in France. If you do not live in France, we recommend consulting the second-hand listings in your home country before purchasing over the border.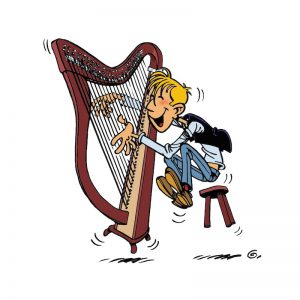 The Telenn Small Hands is our harp specifically built for small children. We developed it together with specialist teachers in France.
In fact, all our harps are suitable for children and adults alike: it is not the size of the harp that matters, but rather the seat height, position at the instrument and above all the opinion of your child's teacher. Our no. 1 piece of advice therefore always is to consult your child's teacher before buying a harp. They know best how to align your child's needs and preferences with their pedagogic methods.
Below, you can read more about Camac's most popular harps for children. 
Camac lever harps for children
Telenn – 34 strings in light gut
The Camac Telenn ("harp" in Breton) has gut strings. Many teachers like to start with gut directly, particularly if preparing for the pedal harp. Classical-gauge gut has a relatively high tension, so the Telenn harp is strung with light gut to be easier for children.
Telenn Small Hands – 34 strings in light gut – adapted spacing
The Telenn Small Hands is a special version of the Telenn, developed for the very smallest hands in collaboration with renowned pedagogues.
Hermine – 34 fluorocarbon strings
The Hermine harp is one of the most popular harps for beginners in the world. There is a good chance your child's teacher's own first harp was one!It is a perfect all-rounder: robust, warm-sounding fluorocarbon strings, medium tension and an excellent price-performance relationship.
Mélusine – 38 nylon strings
The Mélusine is the oldest of the Camac lever harps. It was first designed in the midst of the Celtic revival in Brittany in the early 1970s, and has accompanied many generations of professional and amateur harpists. It is loved by harpists who prefer nylon's crystalline sound and stable intonation, and light tension facilitating great virtuosity.
Korrigan – 38 gut strings
The Korrigan has the same gut strings as a classical harp. After a few years of learning on this model, the transition to the pedal harp feels very natural to both the hands and the ears.
Isolde – 38 fluorocarbon strings
The success of the Hermine harp meant teachers and students asked us for a larger version with fluorocarbon strings. No sooner said, than done!
The 38-string Isolde comes in two versions:
The Celtic Isolde, with 38 Alliance Savarez fluorocarbon strings and a lighter/folk tension.
The Classical Isolde, with 38 Kürschner fluorocarbon strings, heavier in tension to approach the feel of the pedal harp.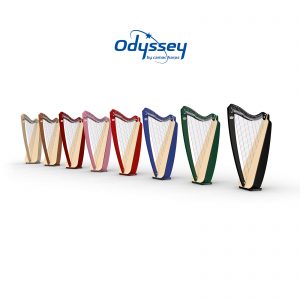 Odyssée by Camac – 27 nylon strings
The Odyssey is a highly accessible small harp for beginners and also travelling harpists. It combines a light weight with a full sound, and enjoys a wide range of finishes and accessories. It is designed by Camac and made in Europe.
Options: lever harp legs
All Camac lever harps are available with or without high legs. These can also be purchased and fitted later, so the harp can grow with your child.
Camac offers two ideal travel lever harps. The Ulysse is a state-of-the-art professional instrument, while the Odyssey is a highly accessible entry-level model.

Happy are they, like Ulysses
Who have journeyed well
Joachim du Bellay
Like all our concert-quality lever harps, the Ulysse was designed in collaboration with an artist. Elisa Vellia dreamed of a robust, light and reliable harp, with a deep and rich sound, for traveling to audiences throughout the world.
The Ulysse combines a top-quality Alpine spruce soundboard, carbon fibre in the structural parts and titanium levers to create an ultralight (8.5kg) instrument with a magnificent sound.
Download the presentation of the Camac Ulysse harp
The Odyssey harp is for everyone who wants to have fun with their harp! It is available in 8 gorgeous finishes and with a complete range of accessories: rucksack transport cover, legs, lap bar, portable bench, sheet music and more.
The Odyssey is designed by Camac and made in Europe to our quality standards. Its website also features the Odyssey club, with special content for Odyssey harp owners and warranty downloads.
In order to make this harp even more accessible, the Odyssey is available with or without levers. If you are a harp beginner and not sure where your journey will take you, you can fit levers yourself later, with the help of our video tutorial.
Take off for the Odyssey universe!

The Camac webshop ships all Camac harp strings and Camac harp accessories, plus a wide range of sheet music, harp books and harp recordings, anywhere in the world.
That said – we're not Amazon!
Our friendly webshop team ships all orders the same day of your order, or at the latest the next working day. Everything is sent out from our Mouzeil offices in the French countryside. Standard delivery means standard post, without tracking or guaranteed delivery times.
What this means is that you can be sure of a personal service, and quick and direct contact with our team. Please however bear in mind that your order may not arrive as fast as e.g. from Amazon, because Amazon has completely different logistics. If your order is urgent, we recommend the express tracked shipping options which are available at point of order.
Camac has always believed in "think global, act local" and we are proud of our network of international distributors. Many of our collaborations go back decades. Find the one closest to you under "Sales points" in the header menu of this site. 
The community of harpists is extremely creative, diverse, united and supportive. Camac Harps is proud to be part of this great family. We are also committed to respecting the environment and appreciating our staff.
Read more about Camac's CSR