Welcome to Camac Harps Paris
The Camac Centre is at the musical heart of Paris: a stone's throw away from the Paris Conservatoire (CNSMD), and the Cité de la Musique. With 2000 square feet entirely dedicated to the harp, the centre is a wonderful resource for harpists. As well as a showroom, there are 2 soundproofed practice studios, a workshop for instrument servicing, and an auditorium.
COVID-19
September 2021
Hygiene Concept
Camac Harps Paris has a hygiene concept in place to safeguard the trying out of harps. These measures are drawn from work done jointly with the French organisation CSFI (Chambre Syndicale de la Facture Instrumentale). 
In addition to scrupulously applying the essential barrier measures, we proceed as follows:
– For the harp: our staff set up the harp(s) to be tested. Wiping, disinfection with a wipe in accordance with the EN14476 standard, respecting the contact time of 30 seconds, then wiping again.
– For the harpist(s): hand washing before and after trying harps, masks to be worn in the showroom and especially while playing.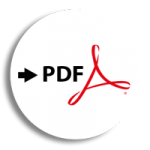 For more detailed information about our response to the Covid-19 crisis, please see this information letter for harpists and harp teachers, written by Camac President Jakez François (09.05.2020).
Contact Camac Harps Paris
92, rue Petit – 75019 – Paris – France
Opening hours: Monday to Saturday, 10:00 – 18:00
Parking: Cité de la Musique
Metro: Porte de Pantin / Ourcq
Bus: Ligne 71, arrêt "Goubet"
+33 (0) 1 40 40 08 40
[email protected]