Anneleen Lenaerts is one of the leading artists of the harp today. She has been Principal Harpist of the Vienna Philharmonic Orchestra since 2010. 
Course Philosophy 
A smart way to get the best out of really good people is to give them a lot of one-to-one tuition, provide them with great study conditions – and leave them alone. The best universities and conservatoires have done this for centuries. It is however a method that is under ever-increasing pressure to justify itself. It appears to offer little and cost a lot, and so you see classes get larger and larger, as do the supplementary classes and courses. The result is what every college professor today will tell you: there is no time. No time to practise, no time to teach through the big competition programmes, no time to work on what you're going to do after college. No time, either, for the professors' own work, be that performance, research or both.
Go back to the elite model, and suddenly your time is your own again. It isn't cheaper: instead of paying for classes, you are paying for time, and time is precious.
It is this principle that lies behind our Académie Camac. We give participants a daily lesson with an exceptional teacher, provide good harps and good food – and let them get on with it. Students come and go, chat to us or work in peace and quiet by themselves, as they choose. There is no closing concert, but voluntary performance opportunities take place informally every evening.
Because of the deliberately unstructured nature of the course, the Académie Camac is suitable for older students aged between 18 and 30, who are comfortable working independently. 
---
---
Apply Now 
Our academy is open to our young clients aged between eighteen and thirty on April 25, 2022. Simply send a CV, a covering letter stating why you would like a place, and a recommendation from your teacher, to Helen Leitner via the form below.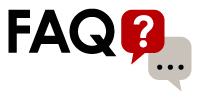 Before you apply, please read our FAQ. If you have any questions about your application, send Helen an email!